We are a customer service CPA Firm
Focus on your
products/services and customers Balance your business
and your personal life Stay compliant as
you grow your business
Our mission is to help small business owners to succeed. With our DreamWalk philosophy, we aim to help you become financially free within five to ten years.
We are a tech-driven Washington CPA Firm
Count On That, LLC has been serving businesses and professionals in the Greater Seattle area since 2010. We're here to help your business succeed with our skilled and strategy-based accounting support. We specialize in accounting service packages for independent contractors, small businesses, and corporations. As a tech-driven CPA Firm in Washington State, we leverage the power of technology and our knowledge to assist you and your businesses without borders.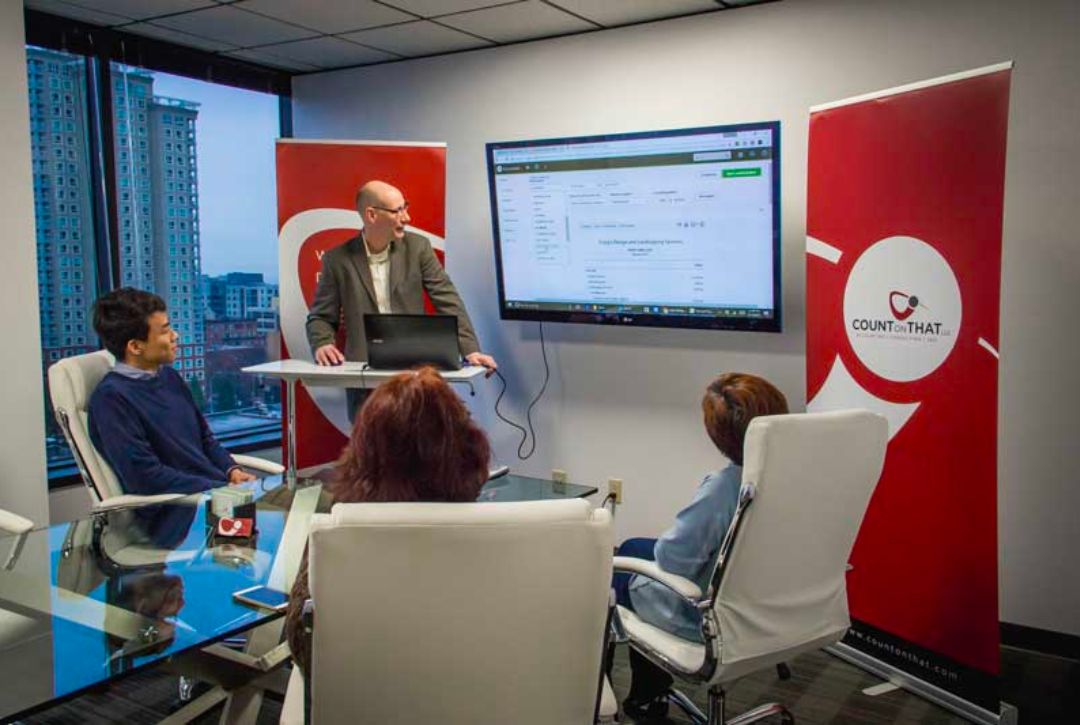 Sustainable, Long-Term Solutions for Small Businesses
At Count on That, we're here to save you from the stress of accounting and finance, so that you can focus on your passion. We'll keep your small business in compliance, and offer advice to help you grow.
We offer comprehensive bookkeeping services, providing everything you need to maintain compliance for your business.
We tailor our consultations to each client's individual situation, to offer recommendations that will best benefit your business.
With the help of our affiliates, we strive to be a one-stop shop for all your professional service needs. 

Take the first step to achieving your dreams.
Achieving your dreams is a process that starts with taking the first step. Understanding your goal and outlining the steps to get there are crucial to becoming successful. DreamWalk is guided by the philosophy of getting into a business mindset. You tell us your dreams, then we quantify them and walk them back to today so you know how far away your dream is to help you better plan for them.
We like long-term relationships. Are you ready to have one with us?
Let us know what problems we can help solve for you by filling up the Appointment Request form or by calling us at 206-734-6080.
What Our Clients Say About Us
Our clients are the most important part of our business. Learn more on what they have to say about how we helped them.